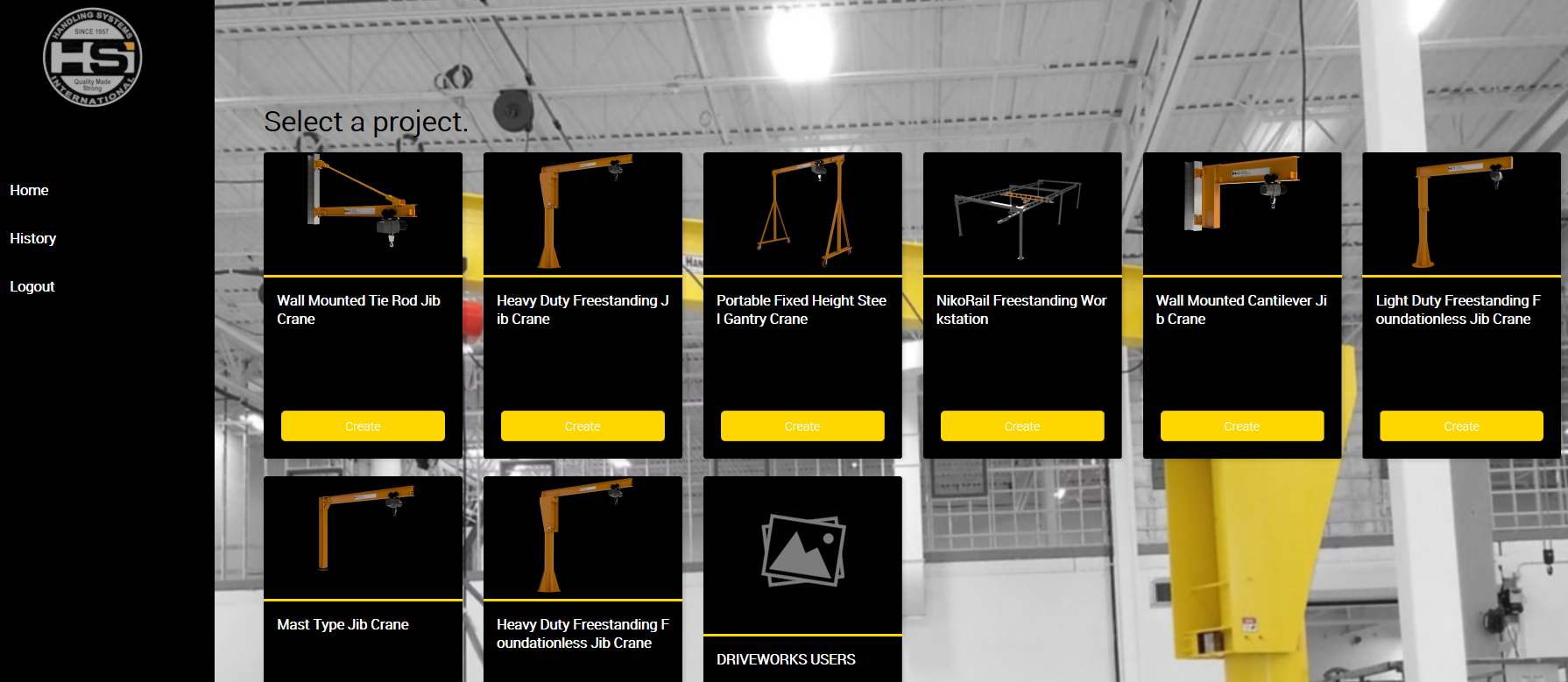 HSI Quotinator for Dealers
Handling Systems International Inc. (HSI) has introduced Quotinator, an online quote tool for dealers.
Quotinator utilizes the DriveWorks platform of SolidWorks to provide scaled drawings and quotes for the recently released NikoRail enclosed track cranes as well as standard jib and gantry cranes.
Dealers can access Quotinator through the distributor login button on HSI's website: www.hsicrane.com.   
"We've developed a very simple quote tool allowing dealers to access quotes and drawings any time of the day," said Mike Rehor, vice president of sales and marketing.
"We've seen tremendous demand for our NikoRail enclosed track cranes and this tool will allow us to turn quotes and drawings around quickly as well as [deliver] a bill of material to the shop floor once the order is entered, expediting the manufacturing process."
He added: "Dealers spoke and we listened. This tool will move us to the next level for our vision for HSI and elevate our national standing for our core products. These are exciting times for our company."