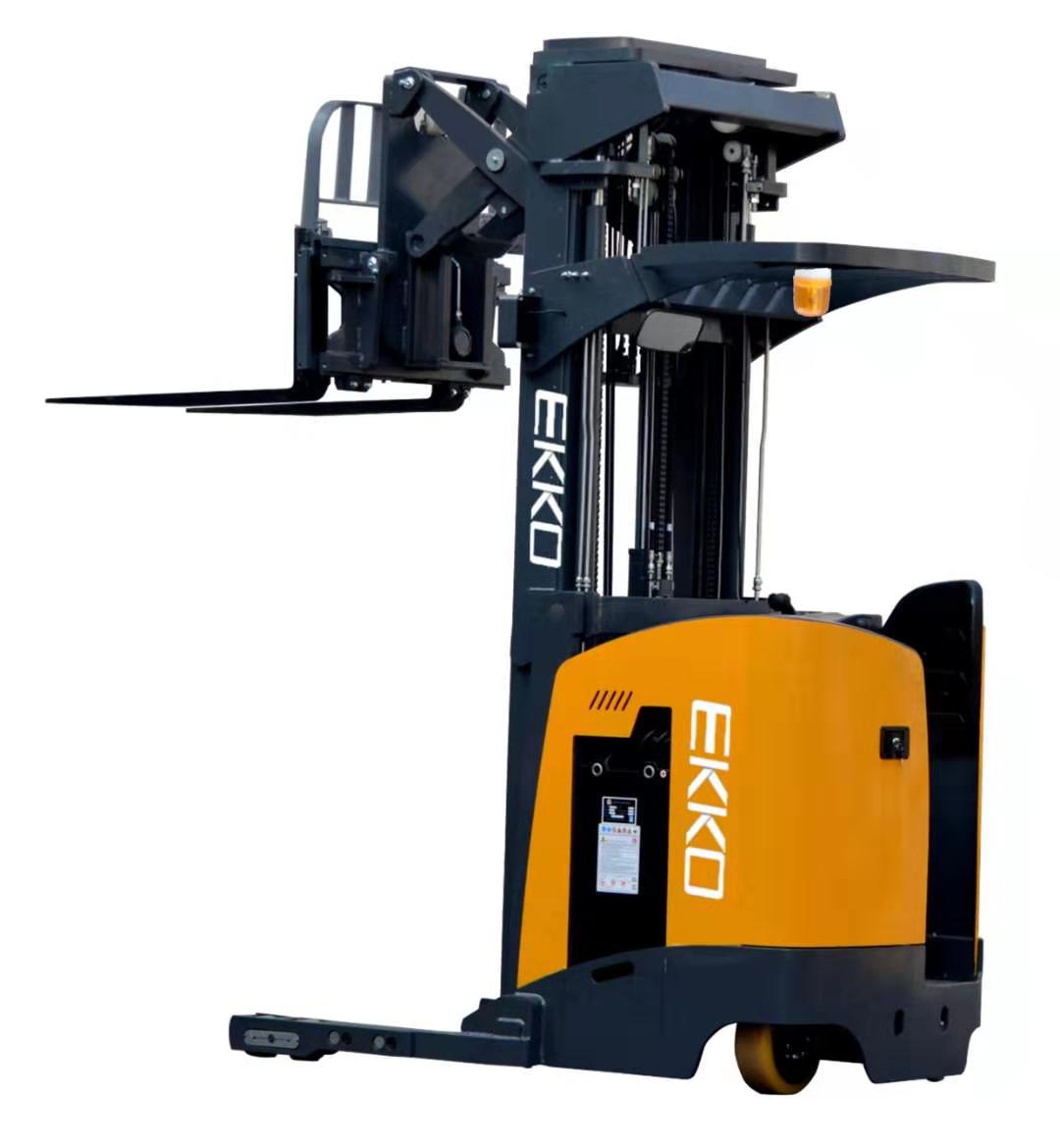 Ekko Narrow-Aisle Lift Truck
Ekko Material Handling Equipment Manufacturing Inc. (Ekko Lifts) has introduced a narrow-aisle rider reach forklift to the United States, Canada, and Mexico.
Mass production of the Pantograph Reach Truck is available for dealers who are looking for quality equipment that can offer efficiency and performance while maximizing their overall growth.
"We are very excited to offer yet another solution to dealers by giving them the choice of offering quality equipment, maximize their margins and save their customers money," said Don Hwang COO / VP of sales and marketing, Ekko Lifts.
Features of the new EK18RR rider reach truck include 4,000-lb. weight capacity at 24 in. load center; three-stage, 275-in. lift height; 45.3-in. side-shifting forks; 123-in. mast height; a turning radius of 75 in.; electromagnetic braking for secure stopping power; and constant travel speed regardless of load.