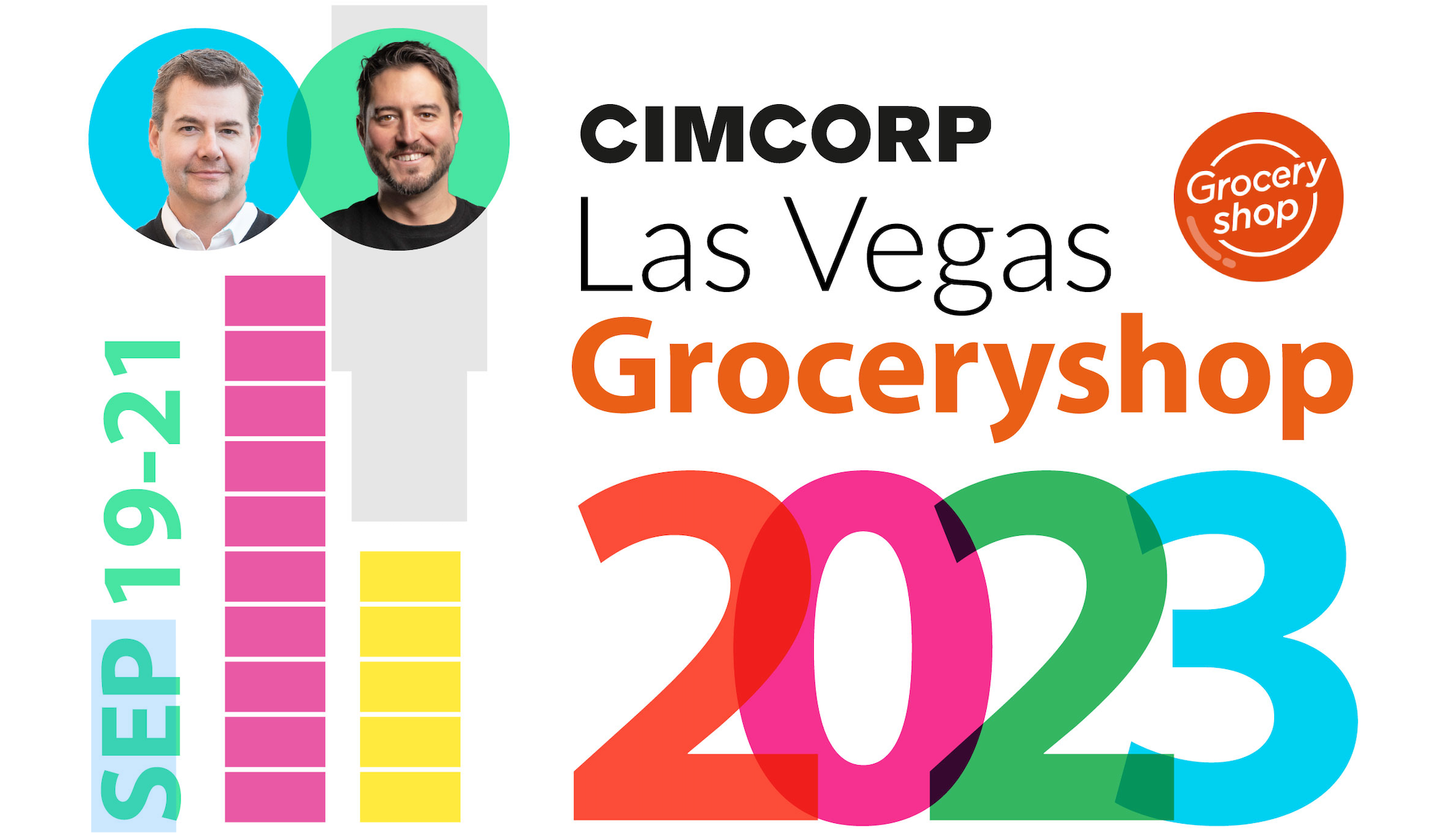 Cimcorp Groceryshop
Cimcorp will unveil an automated grocery retail solution for retrofitting distribution centers at Groceryshop 2023, which takes place 19-21 September at Mandalay Bay, Las Vegas.
Groceryshop attendees will discover how the latest innovation helps grocery retailers improve speed, sanitation, and sustainability within existing facilities.
Cimcorp will showcase a comprehensive range of automated storage and order-picking systems designed to optimize fresh and perishable food distribution.
Material handling solutions for perishable foods
As a trusted grocery retail partner, Cimcorp creates customized material handling solutions designed to minimize lead times and maximize shelf life for perishable foods, such as fresh fruits and vegetables, dairy products, and baked goods.
The solutions combine advanced robotics and intelligent software to boost order fulfillment speed, improve efficiency, and ensure 100-percent order accuracy.
Fast, flexible, and future-proof solution in any existing facility footprint
Notably, it will introduce a fast, flexible, and future-proof solution for automating existing distribution centers.
The modular, gantry-based design enables rapid installation in any existing facility footprint.
Grocery retailers can install automation modules based on their present needs, then scale as the business grows in the future.
In addition, high-density, floor-based storage makes the solution ideal for meeting food safety and sanitation requirements.
Overhead gantry robots can access any product at any time, and they can clear the floor in just minutes for easy cleaning.
Throughout the show, representatives will be available to share how the solution helps grocery retailers:
Ensure product quality and freshness
Improve food safety and sanitation
Support sustainability efforts
Overcome labor shortages
Optimize space utilization
Reduce costs and generate a rapid return on investment
Adam Gurga, national sales manager at Cimcorp Automation Ltd., said: "I'm eager to hear how grocery retailers are doing and share the secrets of how our unique gantry-based solutions could boost their productivity.
"All aspects of our systems are tailor-made to support the unique needs of grocery retailers—from enabling rapid handling for shorter lead times, using floor-based storage for easy cleaning, and offering scalable systems for phased growth."