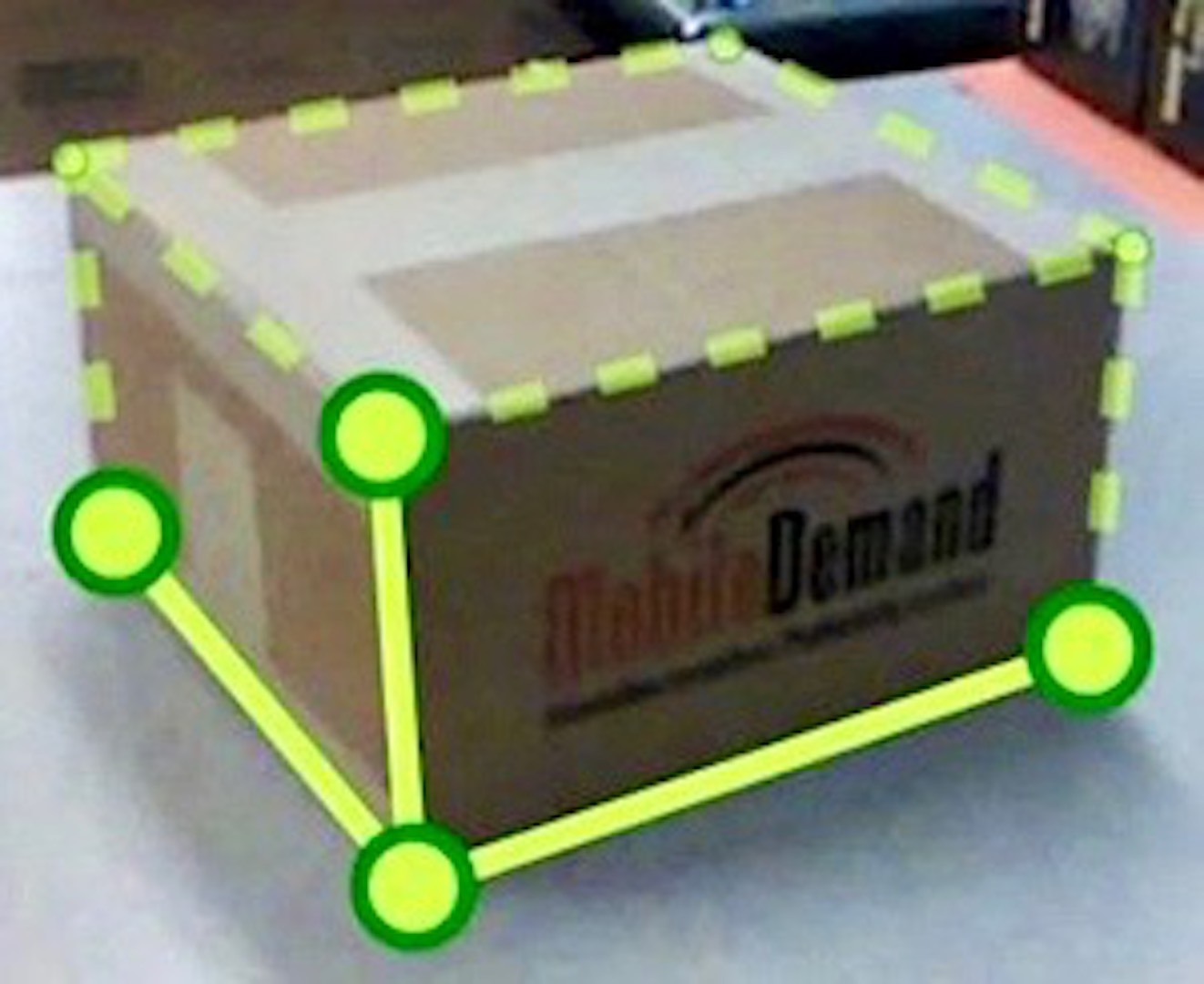 Addition to MobileDemand's Rugged Tablet Product Line
MobileDemand has introduced a mobile dimensioning system across its rugged tablet product line.
By integrating the Intel RealSense Depth Camera D415 with MobileDemand's family of rugged tablets, MobileDemand can now provide businesses in the transportation, supply chain management, logistics, shipping, warehouse industries and more with the ability to quickly, automatically, and accurately acquire dimensions, and calculate volumes and dimensional weights of boxes and pallets.
Customers can maintain their mobility and scan boxes and pallets anywhere, doing away with the need to transport boxes and pallets to a fixed-location dimensioning platform. Using this mobile system will simplify operations, reduce costs, and save time and money. Customers can scan boxes and pallets quickly and wherever their packages are, while ensuring their measurements are accurate. All of this translates into cost savings and increased ROI for MobileDemand customers.
While 3D cameras are not new to the industries we work with, the ability to be mobile with the cameras is. Fixed-location cameras limit when, where, and how the camera can be used. MobileDemand Rugged Tablets can go anywhere; and because MobileDemand Rugged Tablets are Windows-based, our customers can use the software of their choice to complete their volume-dimensioning needs. Once a box or pallet has been scanned, the measurements can be automatically entered into the customer's software application, and dimensional weight will be calculated.
The MobileDemand family of rugged tablets includes small, mid-sized and larger screen sizes. MobileDemand products also offer a broad array of price points, features and functionality. MobileDemand will help you find the right tablet for the job.