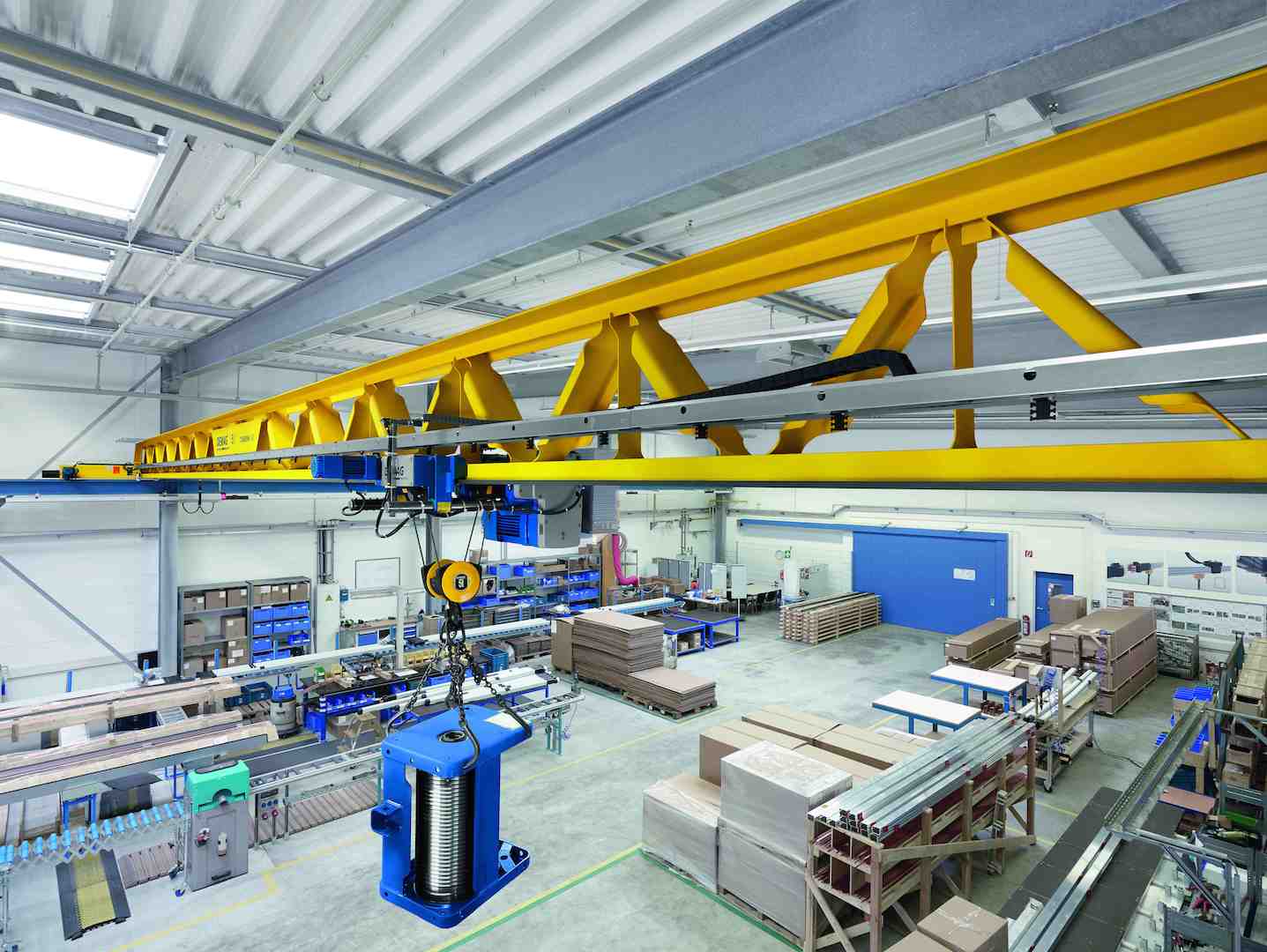 Terex Launches Demag V-Type Overhead Crane
Terex Material Handling has launched the Demag V-type crane design, a revolutionary crane that sets a new industry standard and weighs up to 17% less than comparable box-section profile girders.
The reduced crane deadweight produces less wheel pressure, minimizes the forces transmitted to the existing building structure and increases the maximum load capacity. The new Demag V-type crane also gives architects greater freedom for planning new factory buildings since the lower weight will seamlessly integrate in existing assembly and production bays.
The design (patent pending), features diaphragm joints allowing for lighter loads to be transmitted to the crane wheel components, as well as to the entire building, and the design doubles the service life of the crane to more than 500,000 load cycles. In addition, the improved oscillation enables heavy and sensitive loads, such as glass panels, fluids or aluminum aircraft shell sections, to be positioned more precisely and quickly.
"The new V-type girder is the result of our continuous development in the crane engineering sector," said Andreas Hambrock, head of the universal cranes business line at Terex Material Handling. "The new crane is an ideal supplement to our existing range of rolled and box-section girders. Thanks to its special design, sensitive loads can also be transported safely and precisely indoors and in outdoor applications. We are now able to cater to our customers' needs even better and can offer them solutions to meet their specific load handling requirements, boost their productivity and, at the same time, improve their operating safety."
John Paxton, vice president and general manager, Terex Material Handling North America, said: "Unveiling our new girder design at ProMat is a perfect fit as attendees are looking to improve their manufacturing productivity with world-class, innovative solutions. "The V-type girder is an excellent example of our intense focus on creating value for customers by leveraging our unmatched engineering expertise and commitment to continuous improvement."