Steel King Begins Work on New HQ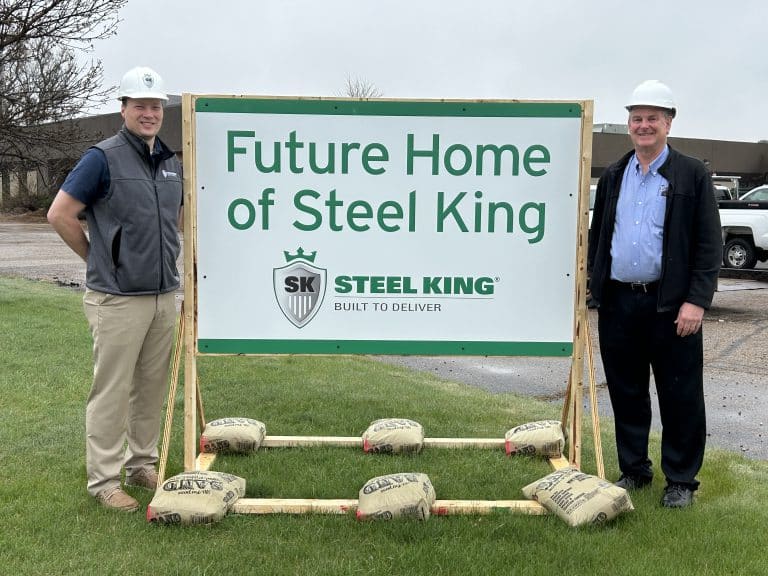 Steel King Industries, a manufacturer of storage rack and material handling products, has begun work on new headquarters.
The building, located at 5233 Coye Dr, in Stevens Point, WI was previously the headquarters for Skyward Software and had been vacant for several years.
The new facility is roughly three times the office space of Steel King's current offices and is being designed to showcase the company's products and solutions throughout the facility with new technology and an inviting environment that will help attract the talent needed to help propel Steel King forward for decades to come.
Steel King has been in the same facility since the company's founding in 1970, making several expansions over the years. The current space had been limiting the growth and company executives had been on the lookout for new space for the last few years.
"As our business has grown over the years, so has our need for top talent to support the development and growth of our business", said Steel King president Brian Pfannes.
"While Steel King is recognized nationwide as a leading manufacturer of storage rack and material handling products, many people in the Stevens Point area, and even the general region, hardly know we exist. This highly visible site along Highway 39 will increase our presence and visibility in the greater Stevens Point area and help from a recruiting standpoint, helping attract talent to the community. An office is just a shell, but when you fill that shell with people who work together with a shared sense of purpose, there's nothing we can't accomplish. We are excited for this next chapter in the company's history."
The new location will mark a stark difference from Steel King's current location that visitors will notice immediately. A modern, open concept will incorporate the company's products and solutions throughout the facility. Bike racks made from the company's pallet rack product, a shaded outdoor platform designed by Steel King's NexCaliber Structures product group, and office fixtures and furniture will incorporate the company's products.
"We purposefully tried to create a strong sense of connectivity, creativity, innovation, and wellness for our employees in this new space," said Pfannes.
The company hopes to move to the new facility in the fall with a showcase to customers and the community at large before the end of the year.
"Steel King has called Stevens Point home for over 52 years," added Pfannes.
"We work and live in a community that values the importance manufacturing plays in our economy, has a solid foundational academic system with both K-12 and higher education options from Mid-State Technical College (MSTC) and the University of Wisconsin-Stevens Point (UWSP). Portage County and the greater Central Wisconsin region are in the midst of an economic renaissance. We believe this building and its location will help give us an edge in the future and increase our ability to collaborate and provide innovative solutions to our customers around North America in a timely and effective fashion."