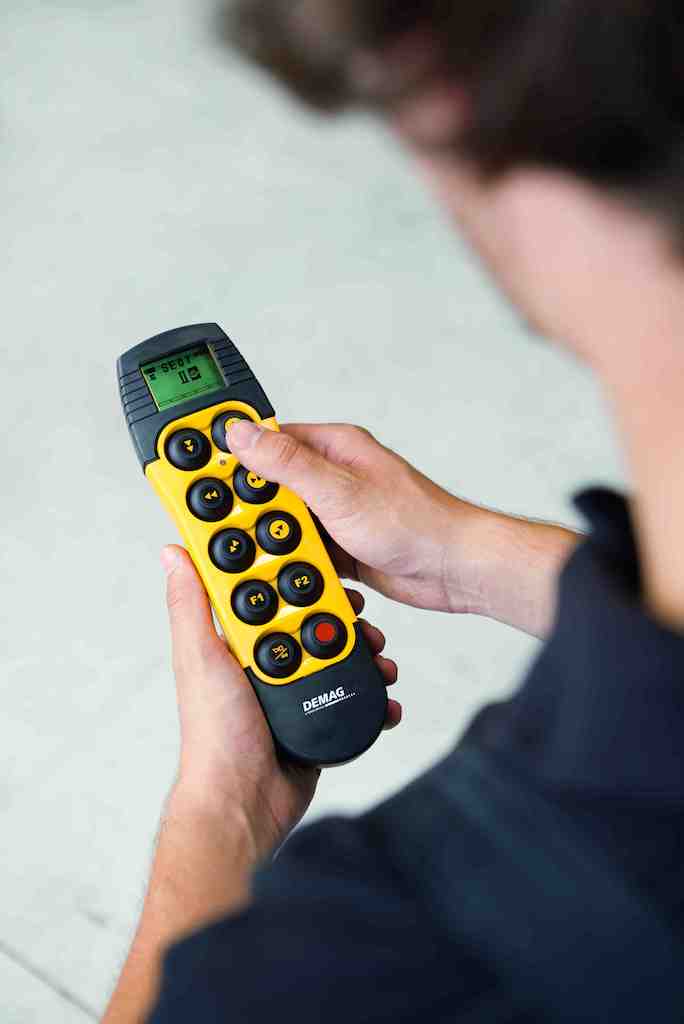 New Generation of Demag Remote Controls
Terex Material Handling has launched the latest generation of its Demag Remote Control radio control system with its new D3 line of units. The handheld transmitters as well as the receivers already meet the requirements of the future EN 300 328 V 1.8.1 radio standard, which provides for interference-free coexistence between W-LAN and other radio applications in the 2.4 GHz ISM frequency range.
The new, highly reliable and rugged radio transmission system allows up to 40 radio systems to operate in close vicinity to each other, without any interference or drop-outs with reference to neighboring radio applications. The adaptive radio transmission method automatically checks whether a given transmission channel is available and utilizes frequency hopping to avoid any interference and manipulation.
The DRC D3 handheld transmitters are also designed for practical multiple-transmitter operation. Operators can log on up to three transmitters per crane and then quickly switch from one transmitter to another at the press of a button, without interrupting handling processes. In this way, individual cranes can be simply 'handed over' from one worker to another.
Control can be switched transmitters within seconds. Users also benefit from improved safety functions when operating cranes with DRC D3 radio controls. For example, the integrated speed limit function enables the maximum crane travel speed to be limited to 30, 50 or 70% at the press of a button.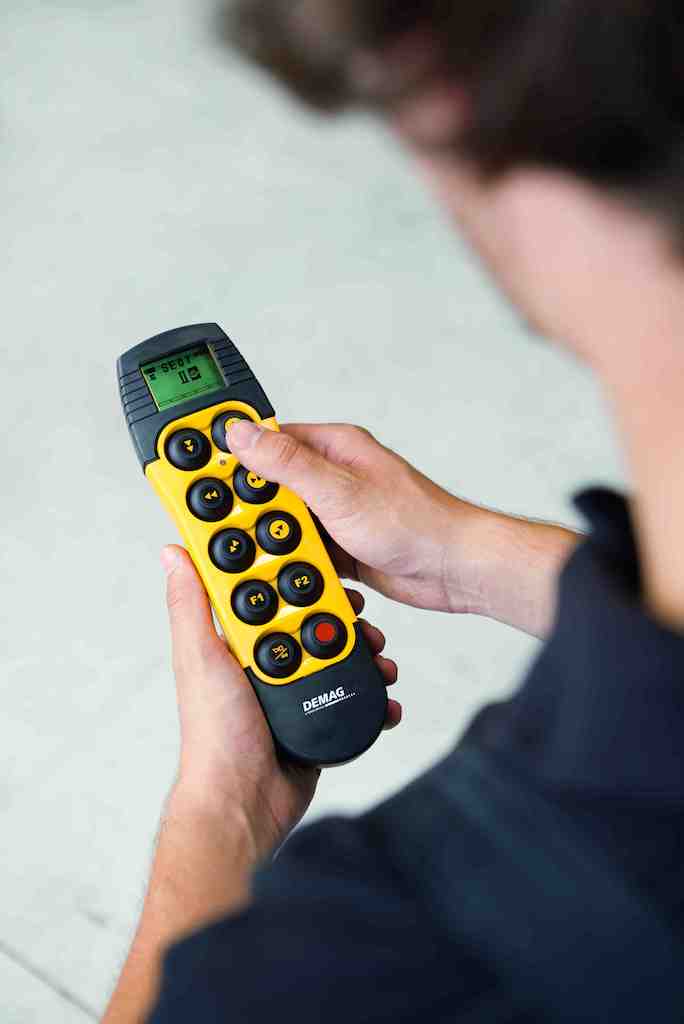 The handheld transmitters show the lifted load on an illuminated, two-color display and feature a vibration alarm to warn against overloads. The radio transmission system has a range of up to 1-400m. Users can operate installations from a convenient position at a safe distance to the load. Terex Material Handling offers the handheld transmitters as a two-stage model and as a stepless variant for frequency inverter-fed motion axes. The rugged hand-held transmitters from the DRC D3 product line can be operated with one hand. With a rechargeable battery run time of up to five days in continuous operation for a charging time of only 2.5 hours, they offer a very high level of energy efficiency and, therefore, meet the demands placed on a state-of-the-art control unit that can be used for a long time without the need to be recharged.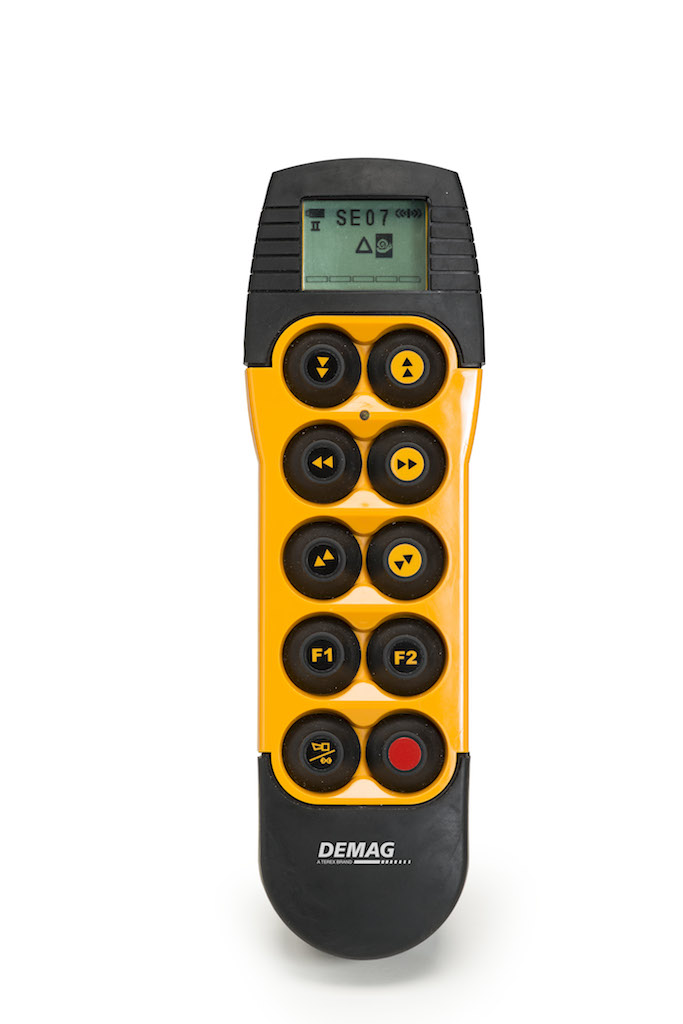 The basic equipment includes a hand-held transmitter (DRC-10 D3), a rechargeable battery with a plug-in charger, a protective silicone cover, a receiver (DRC-DR D3) for integration into the DR processor control system as well as an aerial that is specially designed for the frequency range.