PFlow Ships 20,000th Conveyor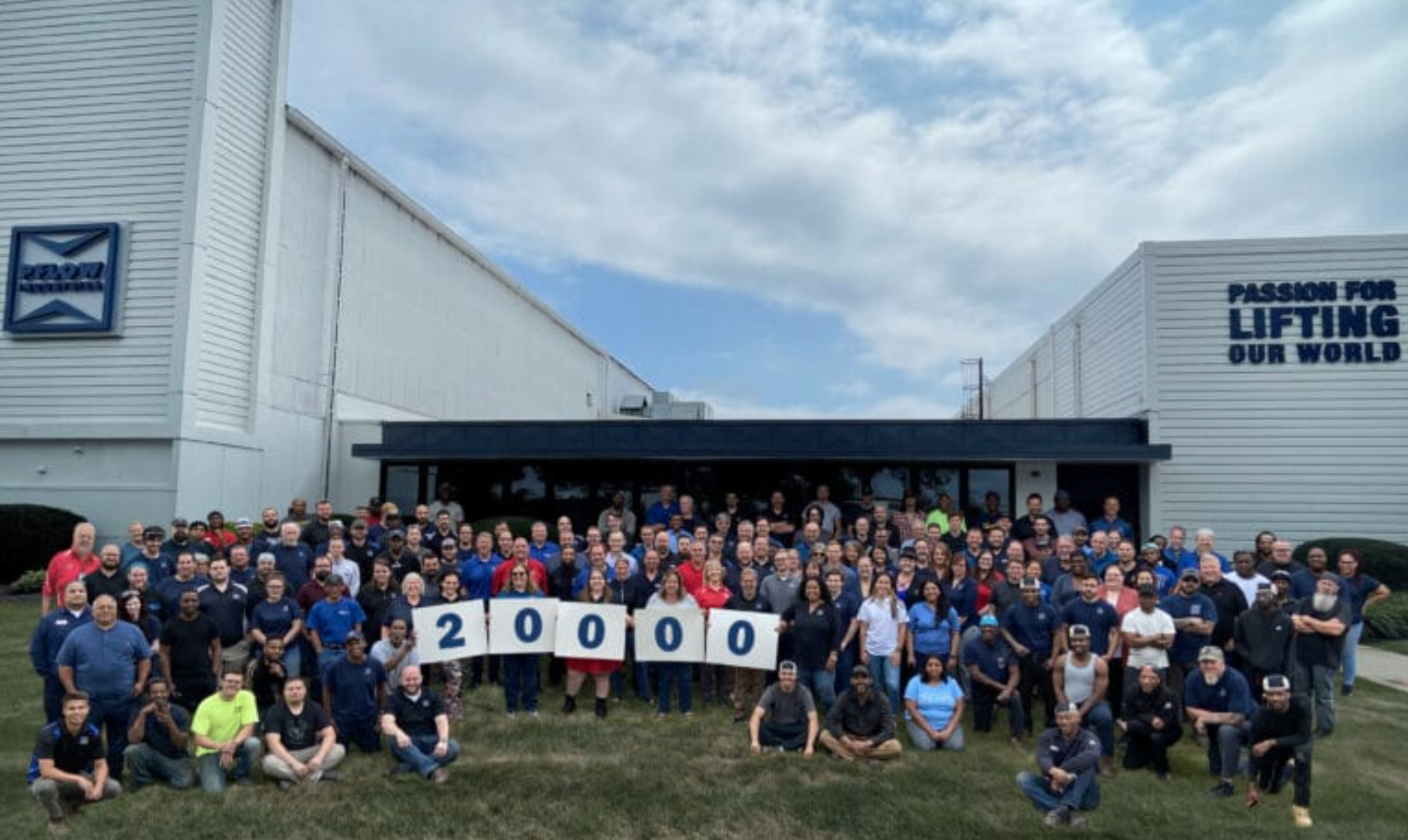 PFlow Industries Inc., a manufacturer of vertical material lifting solutions, has shipped vertical reciprocating conveyor (VRC) Serial Number 20,000.
As PFlow founder, Bob Pfleger once said, "Before we could build a business, we had to create an industry".
Since 1977, PFlow has delivered material handling solutions to a wide variety of industries around the world.
"Our 45 years of success and the shipment of VRC Serial Number 20,000 was made possible by Pfleger's vision to create a safer and more efficient means to lift materials, and through the tireless dedication of our employee-owners and our dealer network, to deliver best-in-class material handling solutions," said Pat Koppa, president of PFlow Industries.
As the vertical reciprocating conveyor (VRC) industry founder in 1977 and key author of state and federal codes, PFlow has literally written the book on VRC design and safety. Backed by the strength of the industry's largest and most experienced dealer network, the largest in-house engineering and technical support staffs, and dedicated in-region sales team, PFlow is the industry's trusted VRC partner.
Proudly claiming 20,000 units in operation, PFlow has the experience to ensure your project's success. PFlow also designs and manufactures Cartveyor shopping cart conveyors, which run parallel to escalators and accommodate high shopping cart traffic in multi-level retail environments. For more information visit www.pflow.com and www.cartveyor.com.