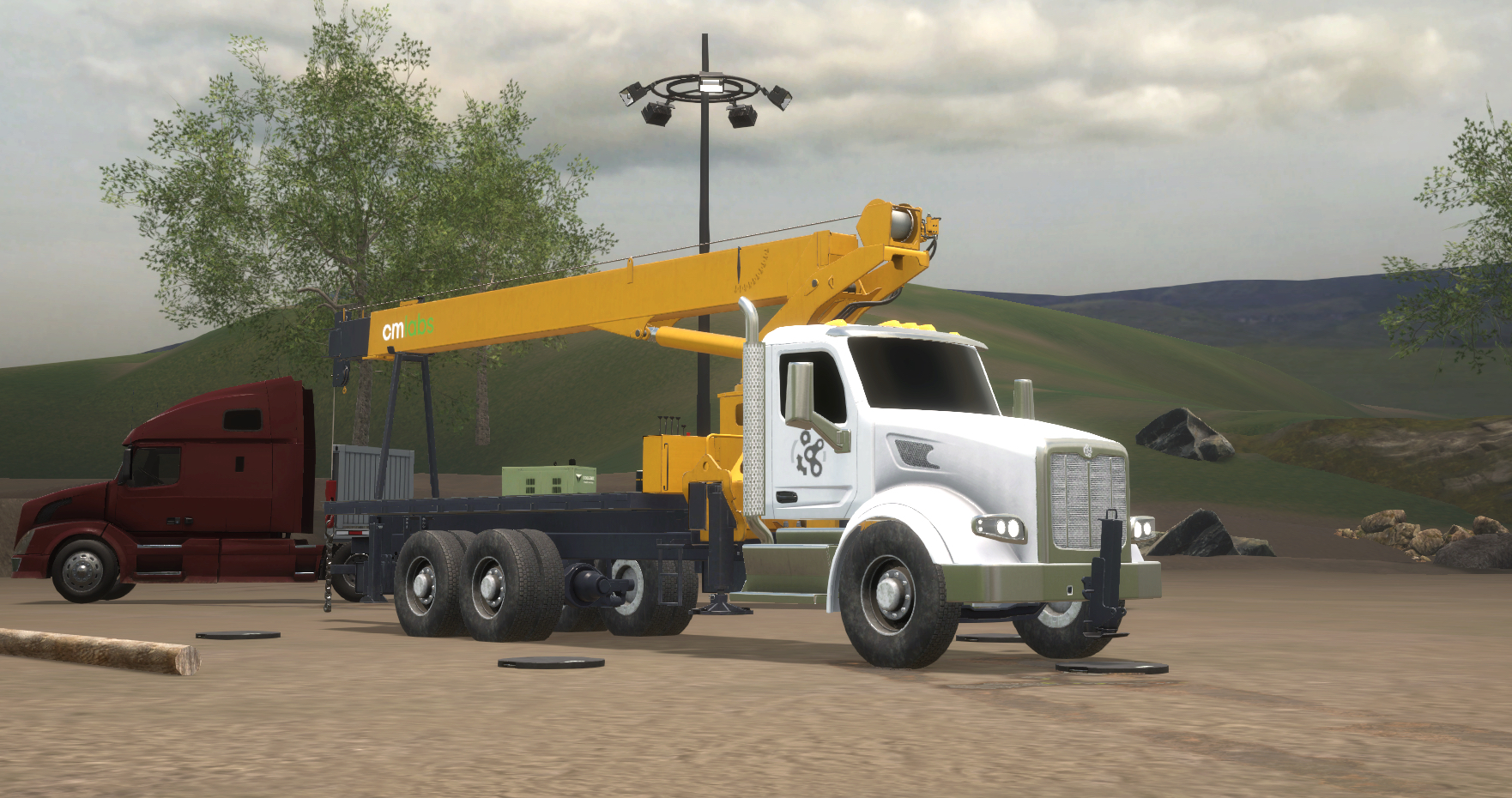 CM Labs Simulations, developer of Vortex training simulators, will showcase its latest simulation training and assessment solutions during Bauma, October 24–30, in Munich, Germany, at booth C2.226-1 in the Canadian Pavilion.
The new releases include simulator training packs for the compact track loader, telehandler, and articulated dump truck, all running on the immersive Vortex Advantage and the entry-level motion-enabled Vortex Edge Max. Both simulators will be deploying CM Labs' full catalogue of earthmoving and lifting equipment, including the recent release of their boom truck simulation training pack.
In addition, attendees will experience CM Labs' newly expanded excavator simulator training pack, which includes tiltrotator and jackhammer attachments. This training pack integrates with the Trimble Earthworks Grade Control Platform, which is now available with the dozer and motor grader training solutions.
During operator training sessions, all information is captured by the simulator and pushed to an Instructor Operating Station (IOS) that will also be demonstrated in the CM Labs booth. The IOS supports trainers with objective reporting on key metrics related to safety violations and efficiency, which provides valuable insight into the operator's true capabilities.
This insight is possible due to the high fidelity of CM Labs' training solutions, powered by the company's exclusive Smart Training Technology.
Comprised of proprietary and patented algorithms, Smart Training Technology results in training that's based on real data and real machines, delivering the most transferable operator skills anywhere, outside the real equipment. 
It also means simulated machines interact with their environment just as they do in the real world. For instance, with CM Labs' excavator simulators, operators learn how to optimize arm angles for maximum digging force. That's because CM Labs simulators are the only solution on the market that can accurately compute and replicate these forces. 
Experience CM Labs' new solutions at booth C2.226-1 in the Canadian Pavilion.