Material Handling PR, Marketing Specialist Expands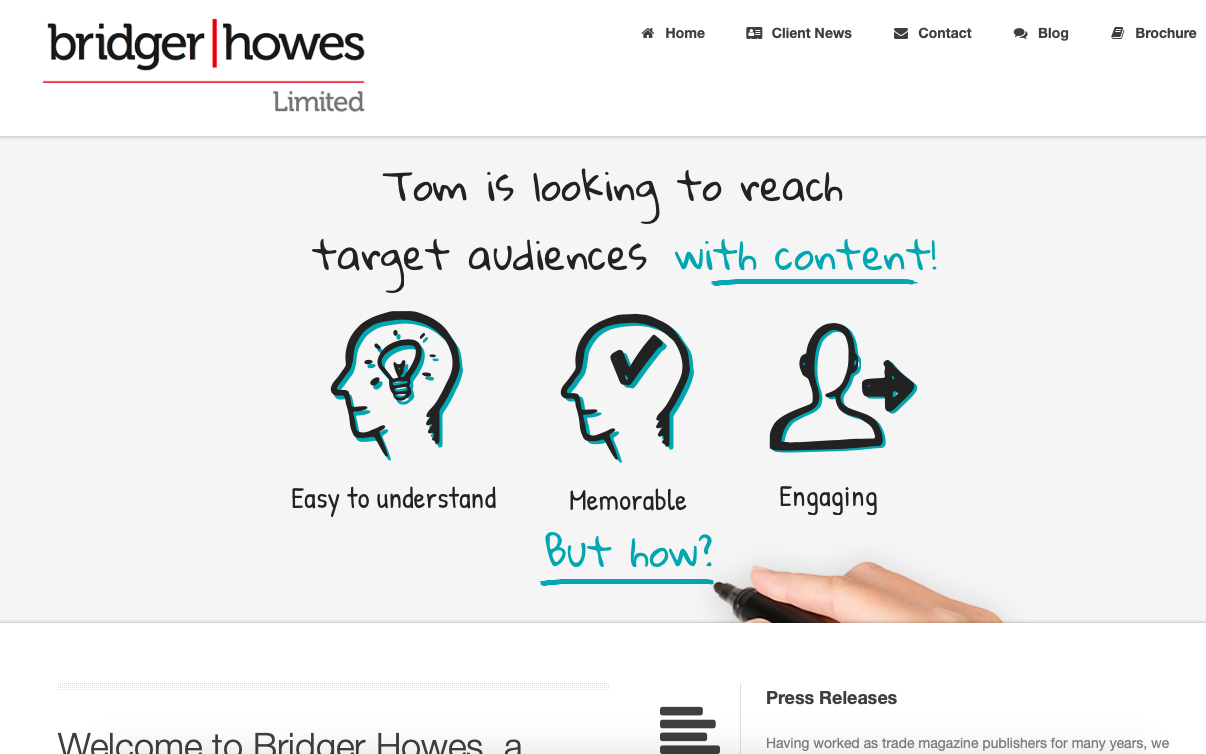 Bridger Howes Limited (BH), a specialist provider of public relations (PR), marketing, and media consultancy services for the material handling and supply chain industries, has expanded its U.S.-based team, as demand continues to grow for meaningful written content. The company has also recently launched a new website at bridgerhowes.com.
BH is a niche PR company that writes press releases, case studies, and other announcements that engage target audiences and gain clients column inches in quality magazines and on renowned industry websites. The business, launched in 2014, also provides social media management, ghostwriting, media buying, and additional services.
Ever-present at the Material Handling Industry's (MHI) biennial trade shows—ProMat and MODEX—BH employs journalists and experienced writers who understand the industry and the media that covers it. Clients benefit from coverage and exposure that drives interest in their brands and products, while presenting senior executives as thought leaders in their fields of expertise.
Mark Bridger, director at BH, said: "We are selective about the writers we work with due to the niche focus of our business, but we have recently on-boarded some exceptional talent that we know will gain existing and prospective clients promotion beyond what they've achieved before. With this added capacity we have created within the company, we are looking to work with manufacturers, dealers, and other companies who want to provoke greater reaction to the information they share, specifically with trade media, but directly to market as well."
He continued: "Not only are we confident in producing the most hard-hitting, newsworthy content, we have an unrivalled database that includes over 600 journalists and editors, many of which we know personally and whom rely on our articles to fill their pages and online news feeds. We have a proven track record of success with some of the industry's leading authorities and brands, and growing by word-of-mouth continues to serve us well. However, with greater expertise and capacity at our disposal we are looking to accelerate our growth curve."
BH boasts an impressive client list that includes the Overhead Alliance, a marketing entity promoting MHI's overhead lifting groups; the Protective Guarding Manufacturers Association (ProGMA), another MHI industry group; and equipment manufacturers consisting of A-Safe, Pintsch Bubenzer, and The Crosby Group, the largest lifting and rigging hardware company in the world. Clients span the globe with a concentration in North America.
Bridger added: "It is a great time to join our portfolio; we have recently launched a new website and the downloadable content within our client pages has been a massive hit with editors. Whether a company is looking to raise the profile of a product—overhead crane, MEWP, forklift, rack, storage system, etc.—or service, BH can generate positive interest among the buying decision makers and influencers the client is looking to address."
Visit the website at bridgerhowes.com and direct email enquires to [email protected].