ALAN Prepares for Hurricane Season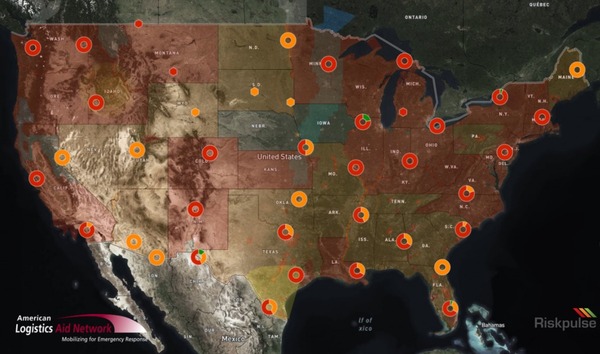 As hurricane season begins, the American Logistics Aid Network (ALAN) is gearing up to provide many of the tools and reminders that organizations need to ride out the roughest of storms. One of the best resources is hosted on the website: the Supply Chain Intelligence Center.
The Supply Chain Intelligence Center is a free, interactive map that monitors the current status of roads, ports and airports in disaster-impacted areas. Hundreds of other data points that impact the way businesses operate during disasters are also tracked. Just as important, it provides the latest policy updates at the local, state, national and country levels.
ALAN is able to provide resources like the Supply Chain Intelligence Center because of generous donors. Help ALAN continue its important work aiding disaster relief by becoming a sponsor. Even the smallest donation can make a great difference.