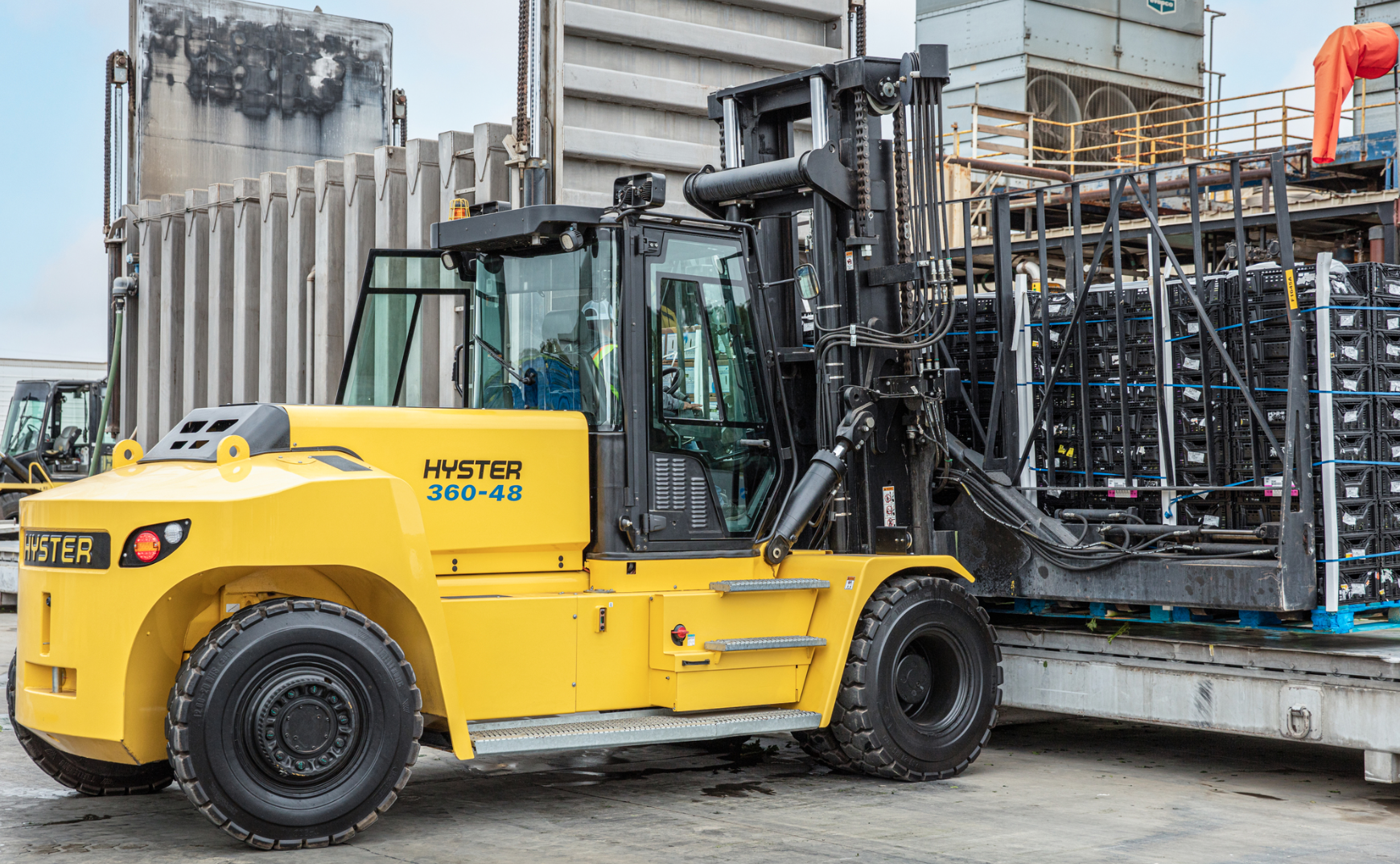 Hyster Company has confirmed that two of its forklift models have been voted as top products of 2022 by readers of Material Handling Product News and MaterialHandling247.com.
The J230-360XD36/48 was voted the year's top lift truck and accessories product, while the H40-70A was elected the year's best ergonomics and safety product.
"These two award-winning lift trucks demonstrate our commitment to delivering solutions that address the wants and needs of our customers," says Martin Boyd, vice president, product planning and solutions, Hyster Company.
"Whether customers are looking for tailored solutions they can build around their application or a solution designed to empower them to transition even high-capacity trucks from internal combustion to electric, our approach is to provide choices and work in partnership with customers, consulting on the optimal solution for their operations."
Powered by a factory integrated lithium-ion battery, the J230-360XD36/48 offers lift capacities up to 36,000 pounds, bringing zero emissions and performance comparable to that of an internal combustion engine (ICE)-powered truck to heavy-duty industries such as steel, concrete, lumber, agriculture and ports.
The integrated lithium-ion battery enables opportunity charging, high uptime and a low total cost of ownership.
The ergonomically designed, high-visibility cab also puts high productivity within reach. An armored glass top window, curved front and rear windows and steel doors with tempered glass provide excellent all-around operator visibility.
The largest cabin entry area in the industry makes access more convenient for the operator, and inside the cab, a full-color touchscreen puts performance data at the operator's fingertips. An ergonomically designed control arm, an adjustable steering column and a unique foot pedal design provide additional support for operator comfort and productivity all shift long.
In addition to the win for the J230-360XD36/48 electric lift truck, Hyster took home a second Product of the Year Award for the recently launched H40-70A, the first models in the new, highly configurable A Series lineup.
These 4,000-to-7,000-pound capacity ICE forklifts are designed and manufactured according to a scalable approach that helps customers maximize operator performance while keeping a low total cost of ownership. Customers can choose the options they need from a fully integrated set of adjustable features, based on their unique application.
The A Series also offers robust standard features, such as the innovative Dynamic Stability System, which uses sensors to continually monitor truck status. When it detects the truck exceeding designated stability thresholds, DSS automatically implements measures like limiting truck speed and hydraulic function, to help minimize the risk of forward and sideways tip overs.