SEAA Supports Fall Prevention Safety Stand-Down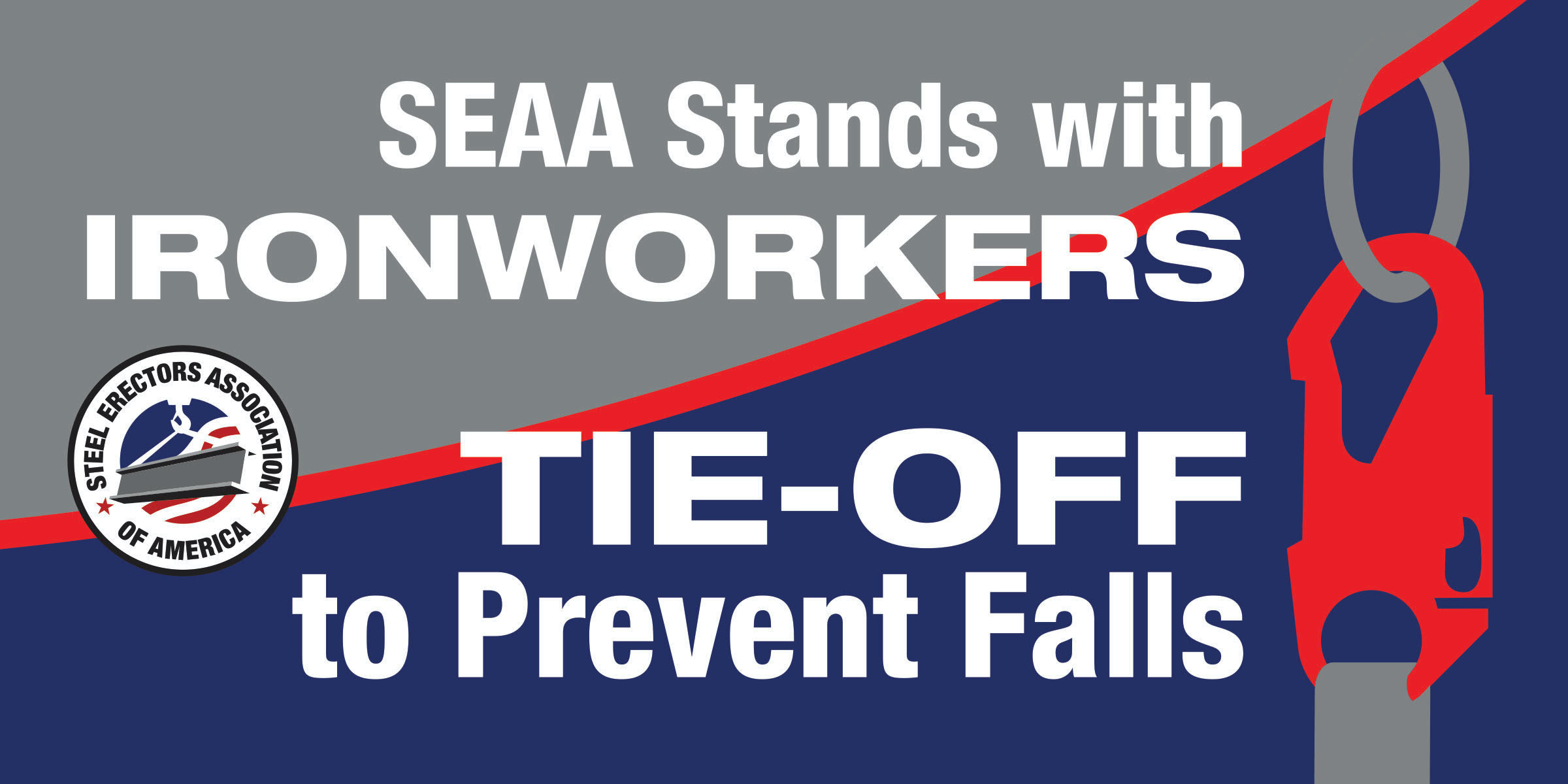 The Steel Erectors Association of America supports the National Safety Stand-Down to Prevent Falls in Construction. The week-long focus on fall prevention will be held May 3-7, 2021.
"The Stand-Down is an important initiative for erectors to get behind. SEAA encourages our members and other erectors to plan events at their job sites," said Geoff Kress, President of SEAA. To help with planning, SEAA has launched a Safety Stand-Down Resources page, which includes a free download of an infographic: Get the Most from your Fall Prevention Safety Stand-Down, 7 Tips from a Steel Erector. This and other resources and training topics are available at www.seaa.net/standdown.
"We suggest choosing a topic that employees will relate to, either something that is specific to your job site or workforce or that comes from past incidents or near misses," said Glen Pisani of MAS Building & Bridge in Massachusetts and a SEAA board member. "Visit the resources page for ideas and access to training materials."
In addition, SEAA is offering its members low-cost SEAA-branded Safety Stand-Down jobsite banners and hard hat stickers and access to a free online training course. The banner and stickers aren't dated, so they can be used again and again for future fall prevention stand-down meetings. Deadline to place an order is April 19.
The free one hour Fall Protection Awareness class, sponsored by Trivent Safety Consulting, will cover these erector-focused topics:
OSHA's Fall Protection Standards for Ironworkers—Subpart R and Subpart M
SRI's—Overhead vs. Leading/Sharp Edge
Fall Arrest Component Compatibility
Not a SEAA member? Join now to gain access to these and other members-only resources at www.seaa.net/membership.html.