ProGMA Presents ANSI Standard at MODEX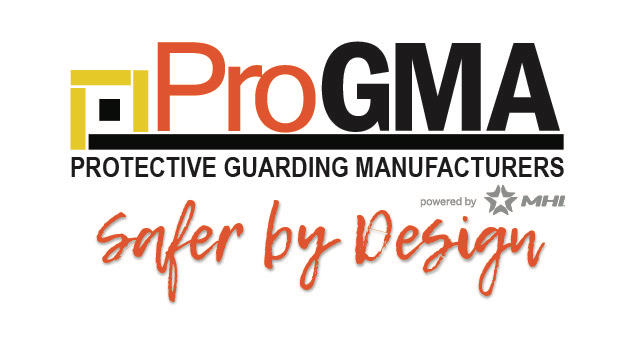 The Protective Guarding Manufacturers Association (ProGMA), an industry group of MHI, will present an American National Standards Institute (ANSI) standard to media during MODEX, which takes place March 9-12, 2020 at Atlanta's Georgia World Congress Center. A press conference has been organized on the first day of the show, at 9:30 a.m. in Room B216.
ANSI MH31.1-2019 addresses performance and testing of steel mesh containment panels used in pallet rack and vertical storage system applications.
The standard is intended to create a standardized methodology to evaluate the strength and durability of steel mesh containment panels used in material handling applications. It was drafted by ProGMA's Wire Partition Engineering committee with support from the broader ProGMA membership.
Vertically mounted steel mesh containment panels are often used in pallet rack and vertical storage system applications to contain and minimize the potential for falling items, protecting personnel, product and property. ProGMA members identified the need to educate people who use pallet rack, shelving and other types of high destiny storage handling equipment such as ASRS systems, regarding the importance of integrating a quality steel mesh containment panel system to secure, guard and product these areas of their operation.
A specific concern that the standard helps to address is the deflection in the panels that can occur when they are struck by an object. The deflection can protrude into a flue or an aisle where maintaining proper clearance dimensions are important. This information can be used in a risk assessment when incorporating safety considerations into the design of the facility.
This document helps to standardize:
Industry terms and definitions
Design and structural requirements for the product
Testing methodology to quantify product impact deflection in a risk assessment
Test procedure and fixtures to perform said product test
Interpret product test results to aid user community in determining if this is a product to be used for one's application
ProGMA members believe that this standard release is a great first step in educating the user community about the importance and value of integrating this protective guarding solution into their storage operation. It raises the bar for better product to serve America in a fast-growing material handling and logistic industry.
ProGMA's member companies manufacture a variety of safety products used in material handling operations, including wire partitions, mesh netting, bollards, guard rails, bumper guards, column protectors, safety gates and the like. Find out more at http://www.mhi.org/progma.