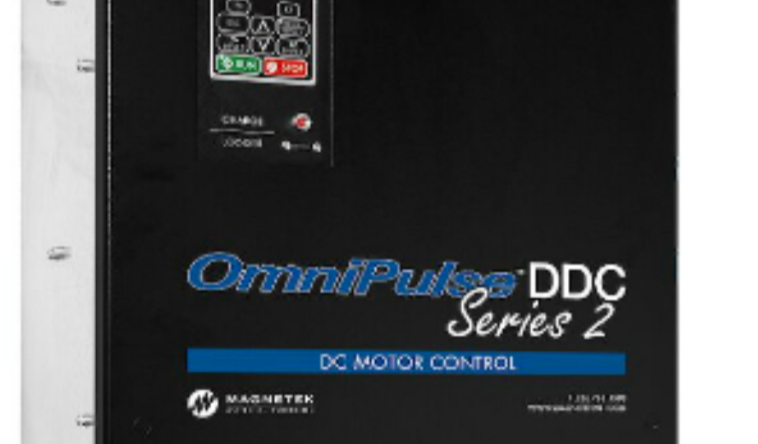 Magnetek OmniPulse Upgrade
Magnetek's OmniPulse DDC Series 2 is now available with ethernet / IP connectivity. The product can improve the safety, performance, and reliability of DC-operated material handling applications.
Now users have the flexibility to control their OmniPulse DDC Series 2 drive via ethernet and remotely monitor a drive anytime, anywhere.
OmniPulse drives feature new built-in ethernet / IP connectivity, giving users complete control of the drives in a facility, along with easy access to real-time monitoring.
Modernizing cranes
OmniPulse DDC Series 2 can improve the safety, performance, and reliability of DC-operated material handling applications, providing:
Efficient operation
Improved control and safety
Minimized downtime
Improved serviceability

 

Easy data access and configuration
Quick setup
Compact, modular design
Flexibility and reliable performance
24/7 service and support