Matthews Automation Brands Unify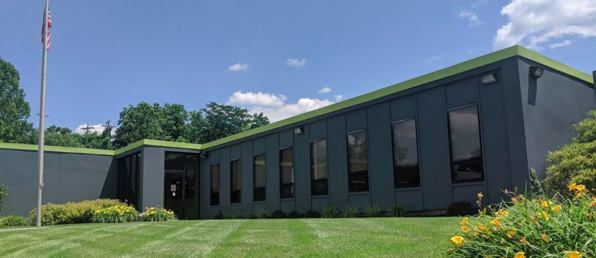 Two of Matthews Automation Solutions brands, Compass and Pyramid, have unified their operations. This includes bringing together both teams—offering complementary control systems design and engineering as well as warehouse execution software (WES)—under one roof in Pyramid's Cincinnati site: 5546 Fair Lane, Cincinnati OH 45227. The recently expanded location optimizes the development and support of new and existing installations.
"The combination of talent from both groups, directed by a combined, single management team in a central location, greatly multiplies our ability to deliver the innovative solutions our customers rely on," explains Gary Cash, Vice President and General Manager over both business units. "All of the current products and service offerings from Pyramid and Compass remain unchanged. However, the resources available to support our integrated controls and software solutions have now been expanded by the increased number of engineers and support staff working together as one team."
The Warehouse Execution Software integrates and optimizes automation systems, provides centralized system control, balances workflow and increases visibility for superior performance and decision support. Both brands specialize in the optimization of order fulfillment tasks—such as picking, sortation, packing and finishing—across a broad range of technologies, including: pick-to-light, put walls, autonomous mobile robots (AMRs), conveyors, sorters, and order finishing automation with print-and-apply labeling. 
Matthews has helped leading companies across a variety of markets transition their legacy distribution operations into rapid response fulfillment centers, enabling them to enhance their competitive positions in industries such as e-commerce, omni-channel retail, parcel handling, food and beverage, electronics, automotive, manufacturing, health and beauty, and more. As business-to-consumer (B2C) and business-to-business (B2B) customer expectations have quickly morphed from two- to one-day (and even same-day) delivery, Matthews is uniquely positioned to help fulfillment operations boost throughput, capacity, accuracy and cost efficiency.
"Matthews' portfolio of strong, highly regarded brands allows us to expand our markets, while providing a more comprehensive solution set for our customers," Cash continues. "Compass and Pyramid's shared legacy of successful installations—along with our sister brand Lightning Pick—represents a combination of innovative thinking, high-quality solutions and dedicated customer service."