Hoosier Crane Makes an Impact at AIST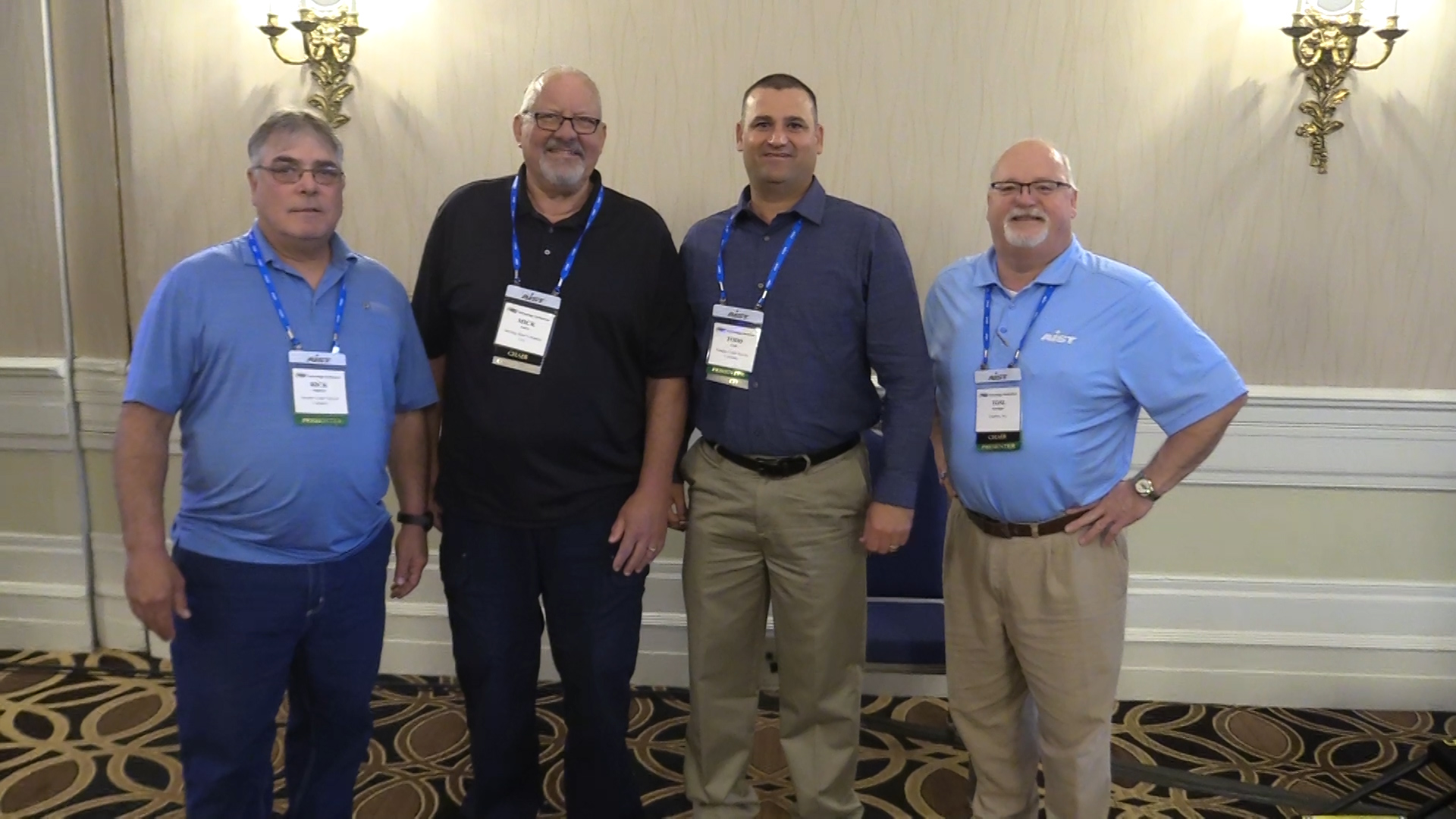 Hoosier Crane's presentation on fall protection during the Association for Iron & Steel Technology (AIST) Crane Symposium in Louisville, KY gained attention from AIST members. The symposium took place June 2-4 at the Seelbach Hilton in downtown Louisville.
"We've had quite a few people ask about the Hoosier Crane presentation," said Jessica Yurko, the event organizer. 
Hoosier Crane Chief Operating Officer Todd Cook and Safety Manager Rick Stephens delivered the presentation, which included a highly produced video. The information focused on recent changes in OSHA standards for fall protection. Yurko sent out a link to the Hoosier Crane video to AIST members. 
According to OSHA, falls from heights are one of the main causes of serious work-related injuries and deaths. OSHA estimates that about 345 people are killed on the job annually in fall related accidents  and there are more than two hundred thousand serious fall related injuries.
"We had to address the standards to help prevent fall related accidents," said Jameson Berry, INSafe Safety Consultant for IOSHA.
According to OSHA the so-called final rule to update, align, and provide greater flexibility in its general industry walking-working surfaces and fall protection standards was adopted in November of 2016 and went into effect in 2017. In its own "FactSheet" OSHA says the new standards require employers to protect workers from fall dangers when they are at least four feet above a lower level. They also set requirements for fall protection in specific situations, such as hoist areas, runways, areas above dangerous equipment, wall openings, repair pits, stairways, scaffolds, and platforms.  The new rule also establishes requirements for the performance, inspection, use and maintenance of personal fall protection systems.
OSHA believes the new rule will save lives and prevent thousands of injuries every year.
"We stress safety at work all the time at Hoosier Crane," said Cook. "We were honored to present this information and we felt obligated to do it in a way that would resonate with the audience."
View the presentation here.