Flow in Motion/Woelfer Supplies Motors for Ports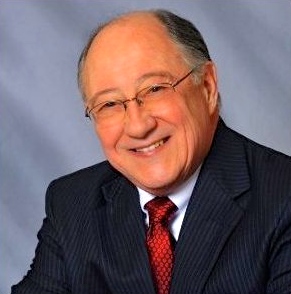 Fort Worth, Texas-based crane component specialist Flow in Motion LLC, working with its partner Woelfer Motoren, of Germany, will supply motors and other components for five container cranes scheduled for delivery to U.S. ports in Jacksonville and Tampa next year.
Woelfer Motoren and Flow in Motion received an order for high quality squirrel cage AC motors, gantries, trollies, hoists and booms for the brand new ship-to-shore container cranes. Three container cranes will be delivered to the Port of Jacksonville and two to the Port Tampa Bay, both in Florida.
Founded in 2012, Flow in Motion provides a range of components from industry leading manufacturers, including operator seats and cabs; high quality motors; severe duty air conditioners for severe environments; trolley hoists; and end trucks, the majority of which are custom solutions. Motor manufacturer Woelfer Motoren is a major sales partner.
The first shipment for the latest ports order left for Shanghai in early April 2015. The components form part of Nidec Avtron Automation Corporation's fulfilment to Shanghai Zhenhua Heavy Industries Company (ZPMC) to provide the motors within the scope of work for the crane controls.
Flow in Motion president Richard Warriner said: "Due to the nature of operations at ports, it is imperative that the drives provide reliability during continuous use. The peculiarity of container cranes is that they stand idle until a vessel comes in and then they must work continually until the freight for that port is completely unloaded. The vessel doesn't make a dime sitting there; it only makes money moving cargo. Sitting in port with a full crew burning fuel while being unloaded costs tremendous amounts of money."
Port Tampa Bay handled more than 36 million tons of cargo in the fiscal year ended Sept. 30, 2014—nearly one-third of all cargo moving in and out of the state of Florida. The Port of Jacksonville (or Jaxport), meanwhile, is one of only 16 U.S. strategic ports on-call to move military cargo for national defense (and the only one in Florida).
When a ship is being unloaded at a port, a ship-to-shore container crane may make as many as 60 lifts per hour. It is a severe duty, high usage application that puts huge demand on the crane motors and other components. For over 60 years, Franz Woelfer Elektromaschinenfabrik has been developing and manufacturing smooth-running electric motors for use in hoisting equipment, in and on ships as well as in general mechanical engineering.