Flow in Motion's Richard Warriner Presents at 22nd Crane Symposium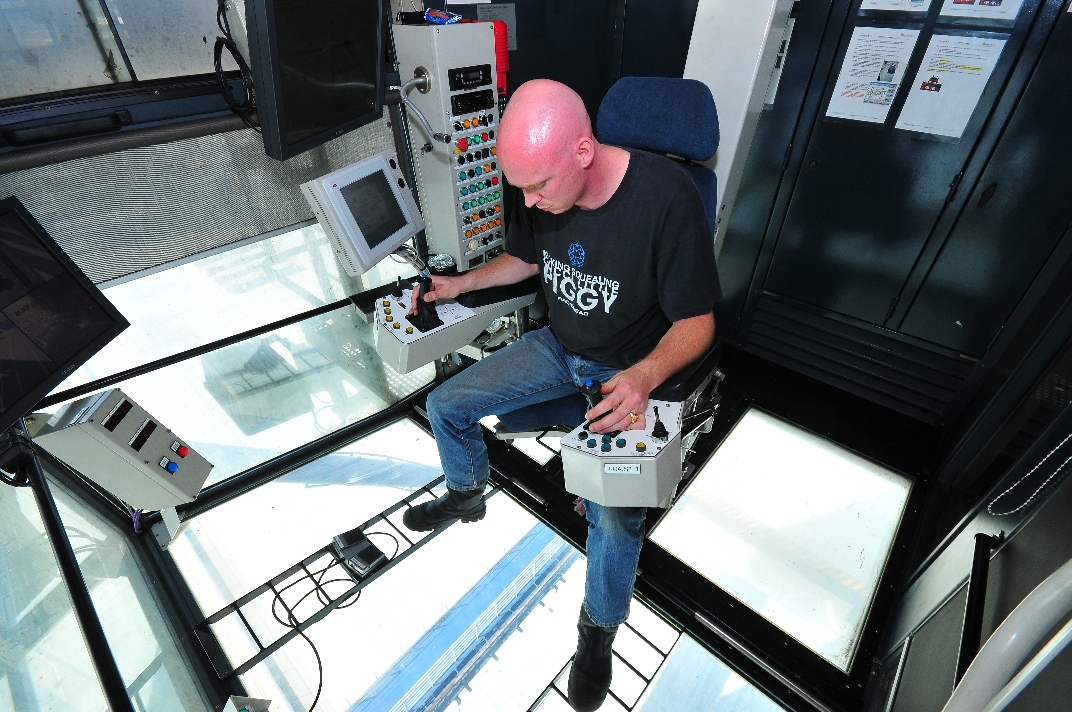 Richard Warriner, the president of Fort Worth, Texas-based crane component specialist Flow in Motion LLC, was again among headline speakers at the Association for Iron & Steel Technology's (AIST) Crane Symposium, which took place 7-9 June at the Omni William Penn Hotel, in Pittsburgh, Pa.
This was the ninth occasion that Warriner has addressed delegates at the annual event, which took place for the 22nd time this year. Regular attendees include plant maintenance staff; applications, electrical, mechanical, safety, service and design engineers; operations and maintenance personnel and management; and those who supply parts, equipment and services to the industry.
Warriner said: "It is always an honor and a privilege to address an audience hungry for practical information who strive to make overhead cranes the safest, most reliable, durable machinery and equipment in the steel industry."
The crane industry stalwart delivered two papers, the first titled Cab Design Considerations, in which he outlined contributory factors to a safe, comfortable and efficient working environment for a crane operator. His paper referenced noise and vibration control, maximum visibility, stress reduction, air and dust filtration and climate control.
Warriner said: "My overarching message was that the end result of creating ergonomic operator environments, is operators remain more comfortable and more alert, thus, make safer decisions for themselves and those around them. This is hugely important in any application but particularly in the steel industry where the environment can be very hot and equally hazardous."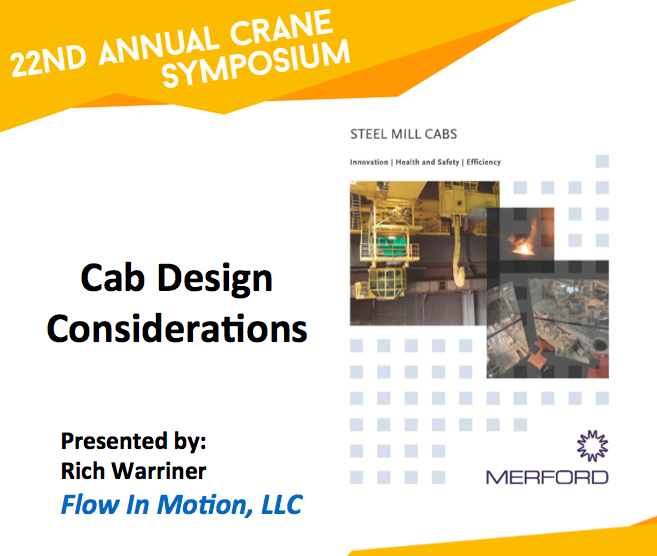 Founded in 2012 Flow in Motion provides a range of components from industry leading manufacturers, including operator cab specialist Merford Cabins, of Holland. Merford cabs are designed around the biomechanics of the human body. The entire cab is designed to provide the ultimate working environment, ranging from reduction of sound reverberation to the angles of the windows, designed to eliminate blinding reflection off the glass.
Warriner's presentation outlined how the cabs are mounted on shock absorbers, reducing vibration and shock caused by traveling down the runway. The Ergoseat-H, meanwhile, is suspended from the ceiling of the cabin and comes with a wide range of adjustment options, which enables an ergonomic sitting posture for a wide range of male and female body dimensions.
Symposium attendees also learnt how ceiling suspension keeps the cabin's floor free from obstacles, providing the operator with a greater field of view. Forearm supports significantly reduce the load placed on the neck and back, supported by seat adjustments. Small consoles enable the operator to look past the flat surface containing the controls instead of over it, preventing the operator from assuming harmful sitting postures.
Warriner's Cab Design Considerations paper also explored cab painting methods, cab stress analysis and examples of bad operator posture that damages health, whilst hindering safety and productivity of crane operation in steel applications.