Three Fortna Associates Named "2019 Pros to Know"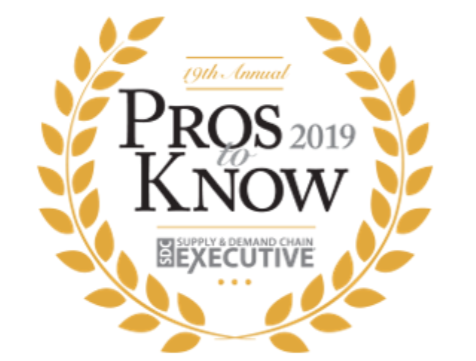 Three Fortna associates have been named to Supply & Demand Chain Executive magazine's prestigious 2019 Pros to Know listing.
These associates were selected for their supply chain proficiency, experience and for leading recent initiatives with clients who dramatically improved their operations and achieved financial goals. This is the ninth consecutive year that Fortna associates have received this prestigious award.
The associates are:
Roger Counihan – Vice President, Sales
Will King – Group Vice President, Integrated Technology Solutions
Tom Tiede – Vice President, Contracts, Pricing & Supply
The Pros to Know Awards recognize supply chain executives, and manufacturing and non-manufacturing enterprises, that are leading initiatives to help prepare their companies' supply chains for the significant challenges of today's business climate.
"We are very proud that three Fortna associates were nominated and selected for this award," said John A. White III, Fortna President and CEO. "This honor recognizes our associates' industry expertise and dedication to delivering competitive advantage for our clients," he continued.
"Our Pros to Know listing showcases the leaders and innovators shaping the profession and making substantial impact on their companies," says John Yuva, editor for Supply & Demand Chain Executive. "This year's recipients embody a commitment to transformative supply chain tools and processes."
The full list of 2019 Pros to Know will be available at www.SDCExec.com and in the March 2019 issue of Supply & Demand Chain Executive magazine.