Latest Institute for Supply Management Report Published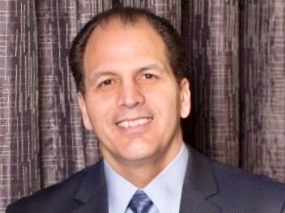 Economic activity in the non-manufacturing sector grew in January for the 108th consecutive month, say the nation's purchasing and supply executives in the latest Non-Manufacturing ISM Report On Business.
The report was issued today by Anthony Nieves, CPSM, C.P.M., A.P.P., CFPM, Chair of the Institute for Supply Management (ISM) Non-Manufacturing Business Survey Committee: "The NMI registered 56.7 percent, which is 1.3 percentage points lower than the December reading of 58 percent. This represents continued growth in the non-manufacturing sector, at a slower rate. The Non-Manufacturing Business Activity Index decreased to 59.7 percent, 1.5 percentage points lower than the December reading of 61.2 percent, reflecting growth for the 114th consecutive month, at a slower rate in January. The New Orders Index registered 57.7 percent, 5 percentage points lower than the reading of 62.7 percent in December."
He continued: "The Employment Index increased 1.2 percentage points in January to 57.8 percent from the December reading of 56.6 percent. The Prices Index increased 1.4 percentage points from the December reading of 58 percent to 59.4 percent, indicating that prices increased in January for the 20th consecutive month. According to the NMI, 11 non-manufacturing industries reported growth. The non-manufacturing sector's growth rate cooled off in January. Respondents are concerned about the impacts of the government shutdown but remain mostly optimistic about overall business conditions."
The 11 non-manufacturing industries reporting growth in January — listed in order — are: Transportation & Warehousing; Health Care & Social Assistance; Mining; Accommodation & Food Services; Wholesale Trade; Finance & Insurance; Utilities; Real Estate, Rental & Leasing; Construction; Professional, Scientific & Technical Services; and Public Administration. Seven non-manufacturing industries reported contraction in January in the following order: Retail Trade; Educational Services; Information; Agriculture, Forestry, Fishing & Hunting; Arts, Entertainment & Recreation; Management of Companies & Support Services; and Other Services.