Gorbel's New President and COO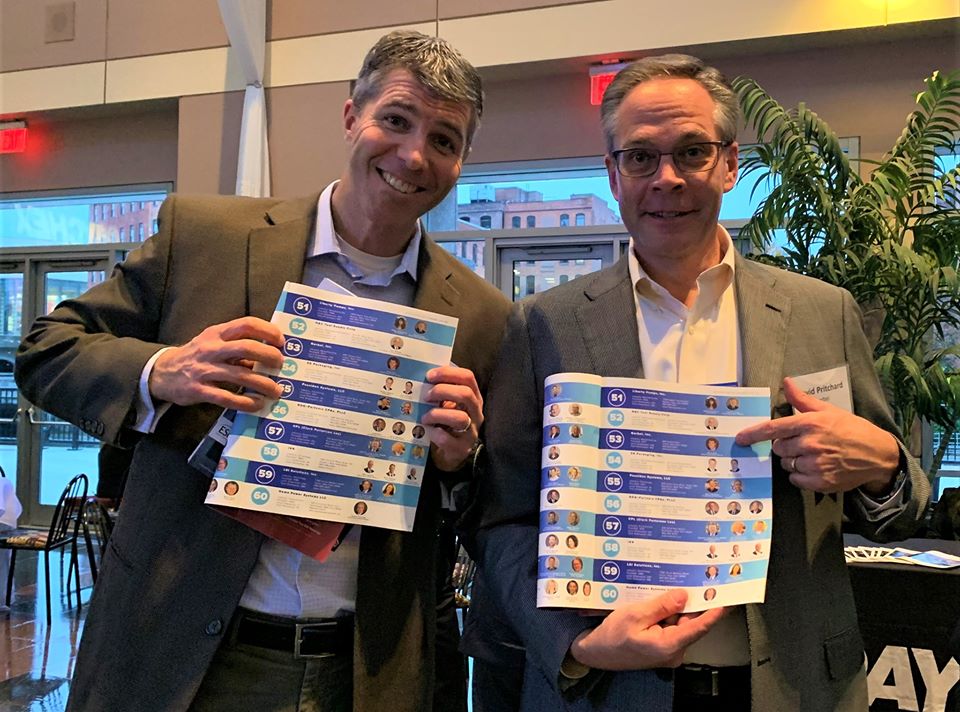 Victor, NY-based Gorbel Inc., a manufacturer of material handling, fall protection, and gait and balance therapy equipment, has promoted key leaders to support continued growth.
David Pritchard has assumed the role of president and COO, effective October 14. Pritchard joined Gorbel in September 2015 as vice president of operations, where he oversaw operational and production strategies in the functional areas of manufacturing, purchasing, logistics, scheduling, applications engineering, after sales service, product development, IT, and continuous improvement.
Since January 2018, he has served as vice president of sales and customer experience, while collaborating, directing, and executing strategies impacting the outward facing functions for North American sales, customer service, applications engineering, and after sales service. Pritchard holds an MBA from the Rochester Institute of Technology and a Bachelor's degree in Management from St. John Fisher College.
Brian Reh, who has been Gorbel's president and CEO for over nine years, will remain as Gorbel's CEO. With Pritchard's time and attention focused on execution within the core business, Reh's focus will shift to spending more time discovering and implementing the next and new frontiers for Gorbel.
"I am thrilled for Gorbel as David leverages his 30+ years of automotive and medical device manufacturing experience to take our business to new heights of world class performance," said Brian Reh. "Most importantly, David is a perfect fit when it come to the values that Gorbel holds dear: integrity, positive people in a positive environment, extraordinary customer experience, and future-oriented."
Also taking on new roles at Gorbel are Pete Friedrich, who was named vice president of sales and customer experience, and Kevin Duhamel, who is now director of sales. Friedrich has been with Gorbel for 28 years, serving as director of sales since 2017, as sales manager for North America from 1996 to 2017 and as a regional sales representative before that. In his time with Gorbel, Friedrich has been instrumental in expanding Gorbel's reach, both by expanding the salesforce domestically and abroad, and by helping to successfully bring numerous new products to market.
As sales manager, he played a key role in Gorbel's expansion into the Asian market in 2006 when Gorbel opened its Tianjin plant outside Beijing, China. Friedrich has a Bachelor of Arts degree in Speech Communications from Penn State University.
Kevin Duhamel, Gorbel's new director of sales, has been with the company since 2007 as product sales manager for the workstation crane, jib crane, and fall arrest product lines. Duhamel's background in the ambulance world gave him unique insights into the issues of health and safety, and translated those insights into helping grow Gorbel's line of tether track fall arrest anchor products. He has spoken at several conferences about the importance of industrial fall protection and the steps companies should take to institute their own fall protection program. Kevin holds a Bachelor's degree in Business Administration, Management, and Operations from Marist College.