CMCO Forms Columbus McKinnon Automation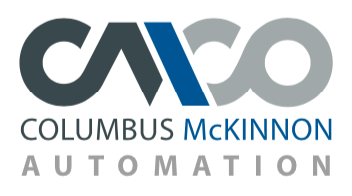 Columbus McKinnon Corporation (CMCO) has formed Columbus McKinnon Automation, a new division dedicated to accelerating innovation and expanding a portfolio of automation and diagnostic solutions.
Through the formation of a dedicated automation division, Columbus McKinnon will work side-by-side with partners to leverage automation technology to improve the safety, productivity and uptime of partners' customers' facilities.
The automation team will help assess applications and offer solutions that will not only enhance system analytics and diagnostics, but also prevent equipment damage and simplify maintenance, troubleshooting and operation.
Peter McCormick, executive vice president, Columbus McKinnon crane solutions group, said: "Our advanced automation technology will benefit your customers, helping alleviate problem areas and process issues through efficient and reliable systems."
McCormick has appointed Peter Stipan as global director of automation. For several years, Stipan has served as the director of development for the Magnetek brand power and motion control products. Prior to joining Magnetek, he held positions in product development, technical marketing and sales at major organizations, including Rockwell Automation and ABB. He holds a B.S. in Electrical Engineering from Purdue University and is a Six Sigma Black Belt.
Stipan will lead a dedicated automation team that will include project and product management; product and business development; and software, automation and applications engineering teams. The division will be based in CMCO's controls and automation center of excellence in Menomonee Falls, Wisconsin, located in the greater-Milwaukee area.