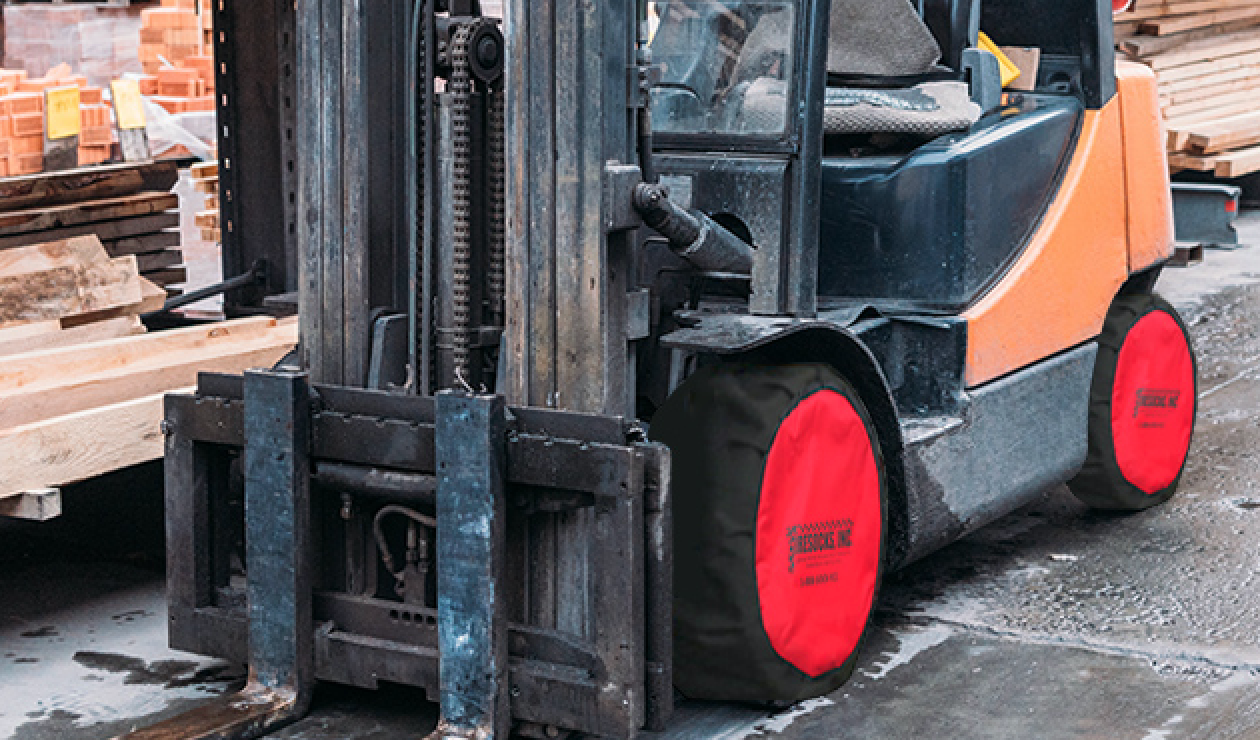 TVH TireSocks
TVH America offers a wide variety of TireSocks to help keep floors clean and protected. With numerous sizing options, TVH is able to provide tire covers for a large selection of tires to help limit scuff marks and floor damage made by industrial equipment.
Key features
TVH's selection of TireSocks have amazing features to ensure the best quality product. Features include:
Heavy-duty reinforced fabric with patches over seams to keep the TireSocks in long-lasting condition
Sold in packages of 4 socks that are easily installable
Slip-resistant fabric
The ability to self-center while driving
Machine washable – wash on cold and air dry for best results
Installation tips
Make sure the equipment is parked on a flat surface with the parking brake on.
Starting at the top of the tire, begin fitting the TireSock over the tire and work down.
Rotate the TireSock for best fit and preferred positioning.
After the sock is in the desired location, move the equipment about two feet forward to expose the uncovered area. Now the uncovered part of the tire should be exposed to complete pulling the TireSock onto the tire.
Similar products
In addition to TireSocks, TVH offers a large selection of products to help protect equipment and storefronts including safety pads, drip diapers, outrigger socks, track socks, and fork socks. To learn more go to TVH.com or contact your sales representative.